CALL NOW FOR A FREE IN-HOME ESTIMATE!
814-502-5253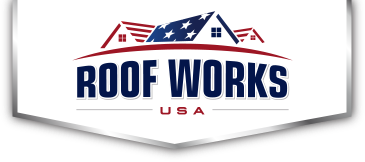 GUARANTEED
LOWEST PRICING
0% INTEREST
•


24 MONTHS

²
2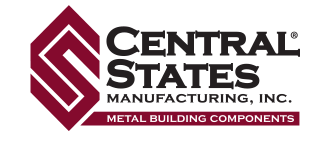 METAL ROOFING
Payments As Low As
BASED on $6,000 ROOF

STONE COATED STEEL
Payments As Low As
BASED on $6,000 ROOF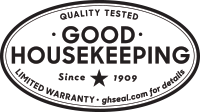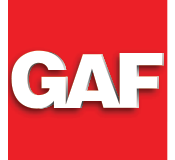 ASPHALT SHINGLES
Payments As Low As
BASED on $6,000 ROOF
SOLAR SHINGLES
Payments As Low As
BASED on $12,000 ROOF

We're proud to be in the 2% of North America's roofing contractors with Master EliteTM status!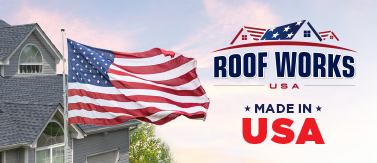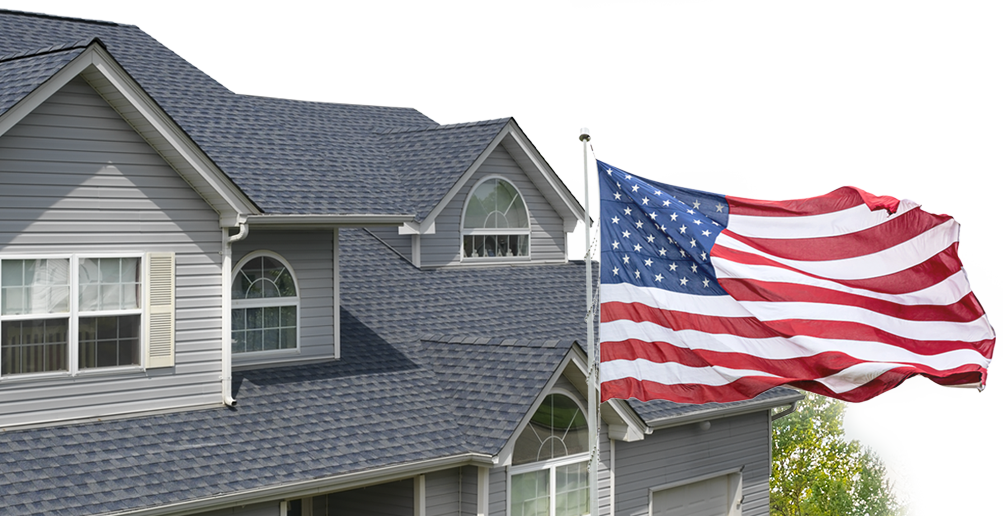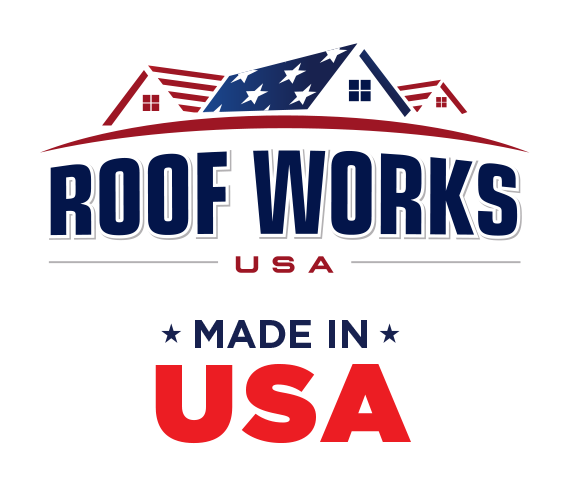 OUR HASSLE-FREE PROCESS IN 3 EASY STEPS!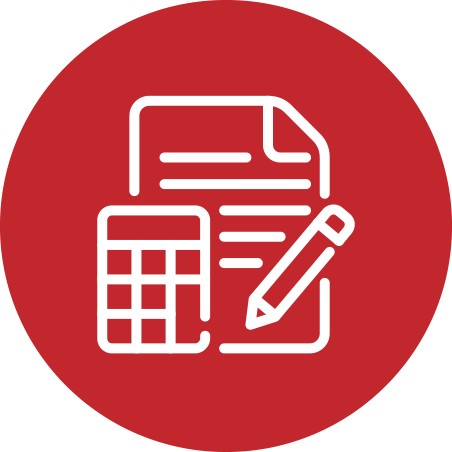 Step 1
FREE IN-HOME ESTIMATE/
ROOF INSPECTION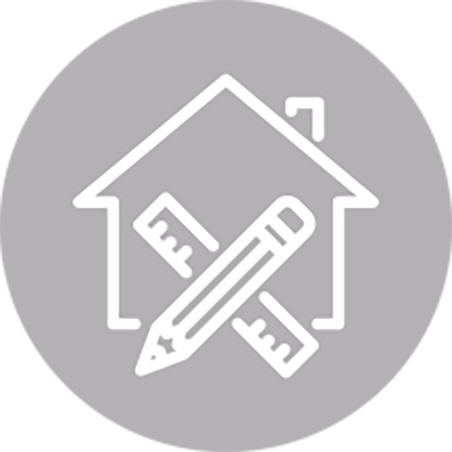 Step 2
CUSTOM
MEASUREMENT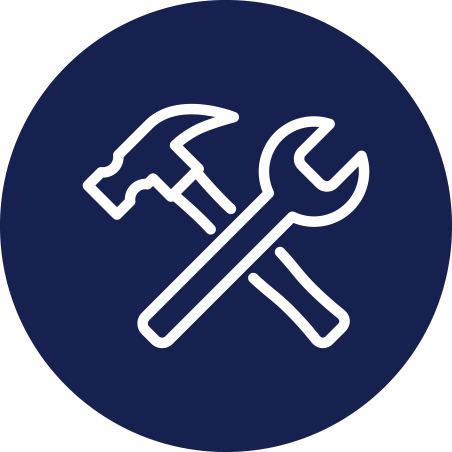 Step 3
CLEAN, PROFESSIONAL
INSTALLATION
WHO LOVES
ROOF WORKS USA?
WHO LOVES
ROOF WORKS USA?
View the map of our completed projects near you
---
LET US PUT YOU ON THE MAP
On the surface, every red dot represents a project we've completed in your area. But when you look deeper, the red dots mean so much more. They depict the trust, faith and confidence our customers place in us with each installation. They show the enhanced value, quality and efficiency of every house we touch. Simply put, they mean the world to us. Upgrade your home to join the thousands of satisfied homeowners in your community.
Real Customers, Real Reviews
Top notch professional roofing company I would definitely recommend to anyone looking for your roofing needs. Thank you Dillion and his crew for the hard work they did on our new metal roof. Looks freaking awesome, I can definitely sleep better at night now. Thanks to the owner Paul too and Jennifer for making it easy and being responsive to all our questions and concerns, you guys are Great. Thanks again
Best experience I could have hoped for. We needed a new roof since we bought our home, and moreso recently, shingles had come off due to high winds. I called and got an estimate appointment 2 days later. Michael spent so much time with us, explaining everything from types of venting to benefits of shingles vs metal roofs. He also discovered that the plywood base our roof sits on was terribly moldy due to almost zero ventilation in our attic. There may have been a special rush put on completing our roof due to this. We were told it would be 6-7 weeks until it was done...they were there the following Thursday to install it. (From estimate appt to install within 7 days) We are so relieved to have a new roof, and I've already recommended Roof Works to 2 people I work with. Thank you so much!
Roof Works provided prompt, professional and quality replacement to my damaged roof. Customer service was outstanding and the installers were on time, qualified and cleanup was excellent. I would not hesitate to use Roof Works in the future for all my roofing needs.
Wonderful professional people. Spurgeon Brenchak arrived early, explained the details of the roof repair and was so kind and empathetic. Jennifer was very compassionate when I explained my dilemma. I would recommend Roof Works USA to anyone needing roofing.
A great experience from start to finish…they completed the work very promptly…we love our new roof and gutters…
Fantastic from start to finish. They kept us updated every step of the way. If we had questions or concerns they were extremely responsive. The crew that put our new roof on was nothing short of amazing. They were extremely respectful. I couldn't say more positive things about them.
Very friendly and efficient. The contractors that did the roof were absolutely phenomenal. I highly recommend this company!!
Great company to work with, roof was put on quickly, workers were knowledgeable, very happy with the work that was done would recommend them and have them again.
All the men worked together like they knew exactly who was to do what and did it quickly They were polite and had good attitudes. I would recommend them.
100 % satisfied. We live on a high hill and shingles regularly came off. Stone coated metal roof installed in two days with expert and quality workmanship. From sales to installation these guys are good!
We were impressed from the bid to the installation salesman to the roof installers had bad experiences with others never showing up or calling. was a class act would highly recomend
Everyone from the schedulers, to Spurgeon, who came out for the quote, to Joe and his crew were very nice and courteous. They explained everything well and we are very happy with their work.
Very professional & got the roof tore down & new roof put up in 1 day! Would recommend!
Roof work best roofing company in the state .. love Paul ..
From the sales rep to the workers they were knowledgeable and professional. We had to wait for some material to b ordered to finish the roof but they did a good job and we r satisfied!
Positive: Quality Still waiting on a final repair of their original work. This needed repair was reported quite a few months ago. I'm hopeful that it will be completed before this rainy fall season sets in.....J. Chambers.
Forex trading is about making money and having a good trader who trades for you. I can undoubtedly recommend this trader Miss Hendrick Jennifer to you, she is an expert in Forex and crypto currency trading and also proven to be trustworthy and reliable. I earned over $11,000 from my $1200 investment and since then I've been trading with Miss Hendrick Jennifer . Contact her for your own trading via
Email: hendrickjennifer550@gmail.com
WhatsApp:+13523402962
The salesman was the most professional of the 3 quotes we got. The workers busted their butts and finished our huge roof in 2.5 days. 3 skylights too. The roof looks amazing and we're very happy with the job they did. Had a little mishap with debris in our neighbors yard (neighbor is, well #&*$) the workers quickly cleaned that up and were extra careful the rest of the install today avoid that again. The owner even called me to make sure I was happy with the work. I'd definitely recommend them to anyone needing a new roof.
Salesman was not pushy and very knowledgeable. He really cared about pleasing us. Roofing crew did a good job the new roof looks great!
We recently had a roof installed and the employees did a great job with the installation. They cleaned up their mess when complete. I would and have made recommendations on their behalf.
I just had my roof done today.The guys were fast and they did a really good job.A new roof was well overdue and I absolutly love it!The crew were also polite and cleaned up everything.I would definitely recommend Roof Works USA for your roofing needs.
I wish they could do a better job of scheduling, 3 months went by from time I paid deposit without a call, a courtesy call every month would do wonders for business. I'm happy with the final product but not how the scheduling worked out. We had requested 3 weeks notice since we have a small business at home but only got 3 days notice. Anyway, thanks for doing a good job.
Very Professional! Will use again in the future!
😄WE JUST HAD OUR ROOF DONE,IT WAS COMPLETED IN ONE DAY THIER CREW WAS EXCELLENT, VERY PROFESSIONAL. I WOULD RECOMMEND THIS COMANY TO GET YOUR ROOF DONE. YOU WILL BE A VERY HAPPY HOME OWNER. THIS COMPANY IS THE BEST AND VERY PROFESSIONAL OUTFIT. THANKS ROOF WORKS. PS THERE WAS NO PRESSURE IN SELLING US,JUST AWESOME PEOPLE.
Great place to deal with. All are polite and answer all questions promptly. Great people
I would like to give a shout out to Roof Works USA for the awesome roofing job. Everyone from Scott who came and gave us our estimate, to Ken who worked with us to schedule our job ,to Joe and his crew who did an excellent job. They all are very professional and truly nice people to work with. A special thanks to Joe who went above and beyond his job. To all the team at Roof Works Thank You
Best friendly helpful gave estimates very quickly highly recommended fair prices
Roof Works sided our building. From an old dingy looking warehouse to a brand new looking building. The workers are friendly and professional and they did a wonderful job!
Work done in appropriate time, results as expected.
Extremely pleased with our new roof!!! Looks great! Thank you!!
Did a great job on my parents roof !! Less than two days done and they cleaned up everything before they left!
I would like to give a shout out to Roof Works USA for the awesome roofing job. Everyone from Scott who came and gave us our estimate, to Ken who worked with us to schedule our job, and a special thanks to Joe and his crew who did an excellent job. they are truly nice people and very professional, also thanks to Joe who went above and beyond his job. Thanks to all the team at Roof Works. Highly recommend.
Scott was very helpful with selecting my roof and gutters. The crew was awesome. My new roof is beautiful. I would recommend them for the great work they do. Thank you
Needed a roof replaced due to defective shingles. Estimate and quality work was completed timely and professionally.
Quality products and great service. Would highly recommend.
I had quite a few quotes for a roof replacement that needed done ASAP. The quotes came from general contractors and small roofing companies with little in the way of warranty. Roof Works quote was right in the middle of the road for the quotes I was getting but with great labor and material warranty. They were able to make it to my home in 2-3 weeks after accepting the quote and had my rather tricky roof completed in a matter of days while I was at work never inconvenienced me. The entire working area was cleaned and left as they found it. Overall great experience.
Had a roof vent cover come off and even in terrible weather Paul came within an hour of calling and put it back down. Very friendly and great service. Would highly recommend.
Roof Works had excellent communication, prompt service, friendly people and a very fair price. I am highly impressed with this business! I strongly recommend giving them a call!
Roofworks was absolutely amazing. When Spurgeon Brenchak came and gave us an estimate, he was very polite, informative and NOT at all like a pushy salesman. The crew was professional, did a great job on the roof and clean up.
Highly recommend Roof Works USA! Different contractor installed my metal roof but due to high winds it started lifting a little and these guys fixed it the day I called. Thank you crew!
They did an awesome job on our roof! Did it in cold weather and got it done quick!
Great roofing company with options including metal, stone coated steel and asphalt. Financing options are a big help.
Wonderful company to work with! Love love love the new roof! Started and finished within the time they said. And the quality is top notch! Highly recommend this company!
Fantastic Job! Work was done fast, efficient and clean up was great! Great company to work with! Would recommend Roof Works USA any day!!!
We love our new roof. Looks great and really like the color. Paul is great!
We had a Metal Roof put on about a month ago. Love the color. Good quality.No leaks. Paul is the best. he helped us A lot. very good price. Recommend to all our friends.
Worked with Paul and had a new metal roof put on in February. Love the roof. Have had many inquiries about it. Great bunch of guys. They did a wonderful job. Paul was such a nice young man to work with.
We had our roof put on two weeks ago. Fair pricing , professional competent crew, quality materials. In the past two weeks there have been a number pr hard rain storms. NO LEAKS occured where the garage attaches to the house. That was the first time in 38 years with no leaks. When they say TOTAL reflashing believe them.
Most importantly the wife is happy. Need I say any more!!!!
We could not be happier with our new roof! Roof Works was definitely the right choice for us. It was a positive experience from start to finish.There were no high pressure sales tactics or gimmicks like with other contractors.

Paul came to our home, evaluated our roof and provided us with a couple common sense options that would fit our end goals and our budget. He allowed us the opportunity to discuss those options and decide which estimate best fit our situation. Paul made certain that we were comfortable with our decision prior to making any commitments or signing any contracts.

We experienced several rain delays and reschedules, but Paul kept us up-to-date on the revised schedule. It was awesome to have a contractor that responded to all of our phone calls and texts in a timely manner.

The crew arrived on time and was professional and courteous. The job went predominantly as planned with only a few change orders. The foreman discussed the issues that they encountered and suggested solutions to resolve them. The changes were a minimal expense and a better option than just covering up the problem. When the project was complete the crew provided a thorough clean up of all waste, packaging and construction materials.

Several days later Paul returned to give the roof a final inspection. He provided us with our warranty information and thoroughly explained everything.

Roof Works utilizes a common sense approach and provides solutions that address the needs of the customer without the sales gimmicks and tactics. I would recommend Roof Works to anyone needing a new roof!
Very professional, great communication, timely, and did a great job. I would use again.
RESIDENTIAL ROOFING
WHY METAL ROOFING?
COMMERCIAL ROOFING
WHY METAL ROOFING?

DEPENDABLE ROOFING CONTRACTORS
IN ALTOONA & SURROUNDING AREAS
Making sure you AND the important things are covered is our number one priority. We take pride in understanding your needs and offer roofing solutions to fit all budgets, all the while supplying a superior roof and a thorough installation process.
Roof Works USA offers guaranteed lowest pricing, the industry's strongest warranty including material and labor for up to 50 years, and easy pay options.
Get your free, no-obligation estimate today to see the difference in roofing experience and professionalism at the highest level.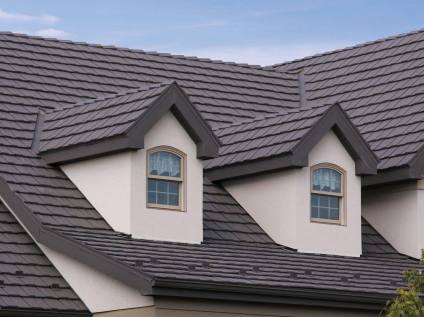 Areas We Serve
Bedford
Blair
Cambria
Cameron
Centre
Clearfield
Clinton
Elk
Huntingdon
Indiana
Jefferson
Mifflin
Snyder
Somerset
Union
Westmoreland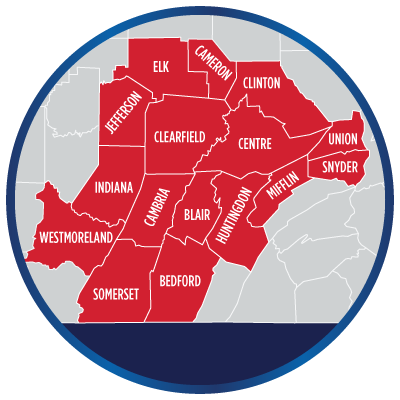 ¹All payments based on 10 squares at 7.99% APR for 60 months. Bank approval needed. Must qualify. Ask for details. ²No interest if paid in full within 24 months with regular monthly payments. Bank approval needed. Must qualify. Ask for details.